Ok, lemme give you a little backstory. I love Barbie. I've been collecting Barbies since I was born. And except for the few that played with, they are all in their original boxes in very good shape. I just love everything about her.. the gorgeous outfits, the accessories (oh the accessories), the Dream House! :D I just love her. And I love it when famous designers create Barbies. Like the fact that
Linda Kyaw has designed an Aphrodite Barbie... be still my heart.
*Photo courtesy of barbiecollector.com

And then there's the Holiday Barbies. I started collecting them the first year they were put out, and I haven't stopped since. Just looooook at the 2009 Holiday Barbie in all her pinkness!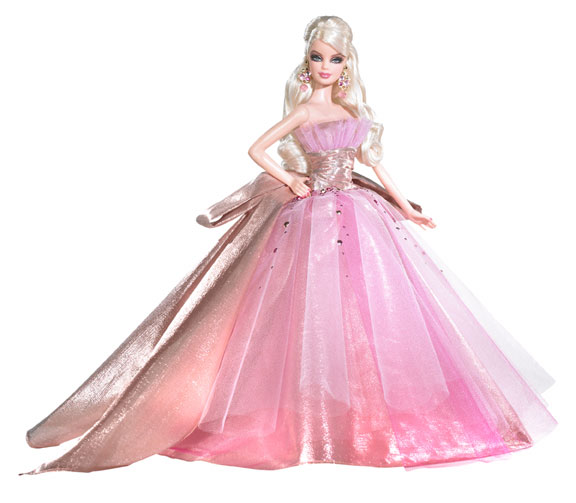 *Photo courtesy of kevinmulligan.com
The next one really takes me back. She was one of my most favorite Barbies that I ever received when I was a little girl. She was just awesome... and now, she is being re-released! It's the 1980's Barbie and the Rockers doll! Rock on with your white pleather skirt!
*Photo courtesy of kaboodle.com

And of course, there's her.. the newest Harley-Davidson Barbie..
*Photo courtesy of entertainmentearth.com

Of course I have to have her because, well, I mean it's obvious :D Seriously, I could go into such debt just buying these gals.. and yes, I will be one of those mothers that will never, ever let her kids play with her collectible Barbies. Sorry kiddos :D